Ernest and Celestine, The Collection
"Ernest and Célestine, the Collection" presents the original and exciting adventures of a big offbeat bear and a mischievous little mouse.
Ernest is a Bear who marches to the beat of his own drum. He earns his living playing the accordion and performing in the streets. He is perpetually grumpy. He complains, he protests, he resists…But his bad mood is always followed by a big laugh. When he is an­noyed or overjoyed, he speaks in his first language, Charabiov. He is courageous and resolute in the face of danger. But he is also su­perstitious and can be shaken by insignificant events; banging of the shutters, a sheet fluttering in the wind…
In his run-down house, he took in Célestine, a little orphan Mouse. Célestine is as generous with Ernest as she is with her friends. She is always cheerful, optimistic, and determined. When she becomes fixated on a goal, nothing stands in her way, especially not Ernest's grumpy attitude. She is curious and asks a lot of questions, but with lightheartedness. Célestine is also very daring. Nothing scares her, undoubtedly because she isn't always aware of all the dangers. She is also a talented artist and writer: she records her adventures with Ernest in little books that she writes and illustrates herself.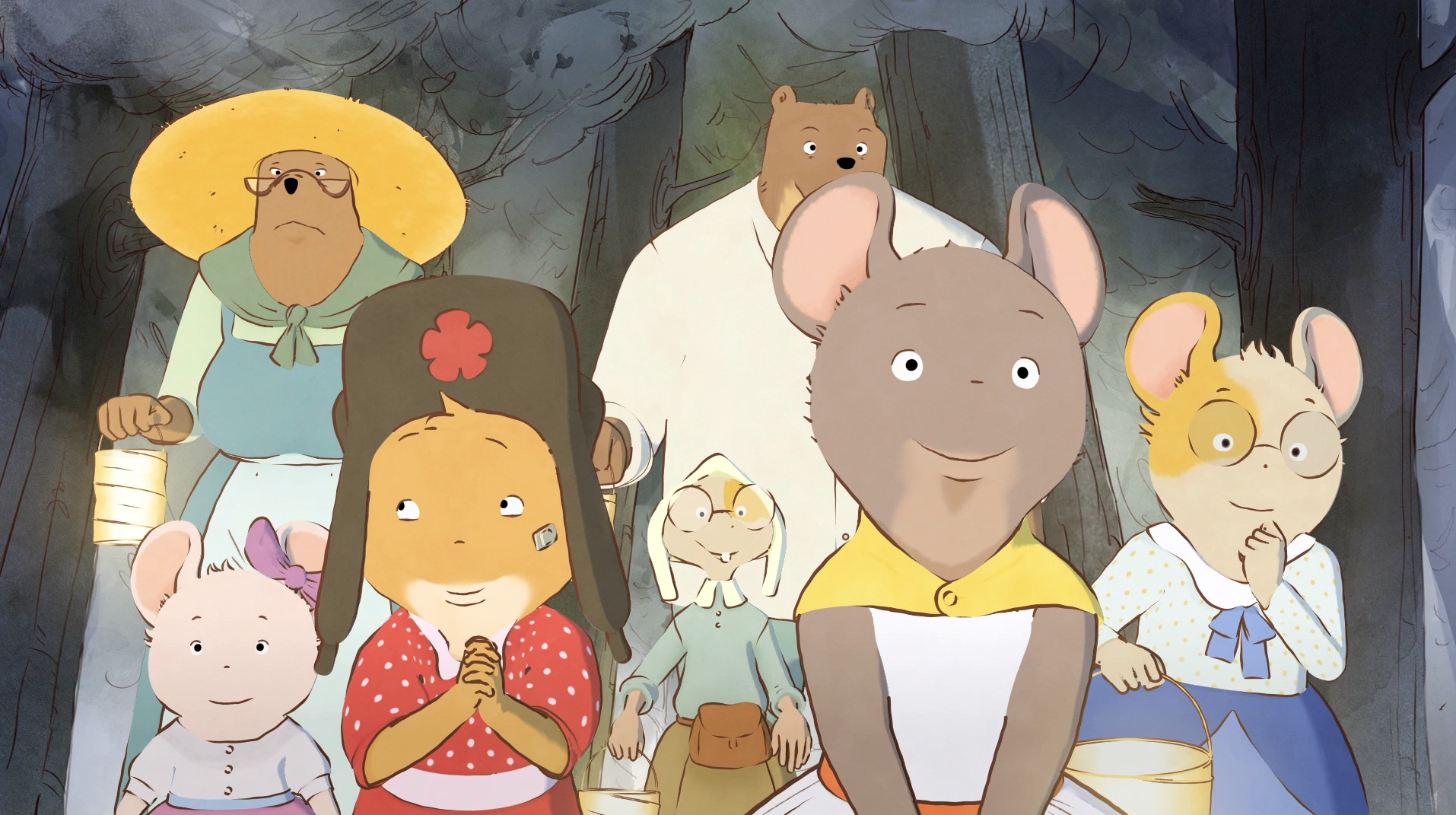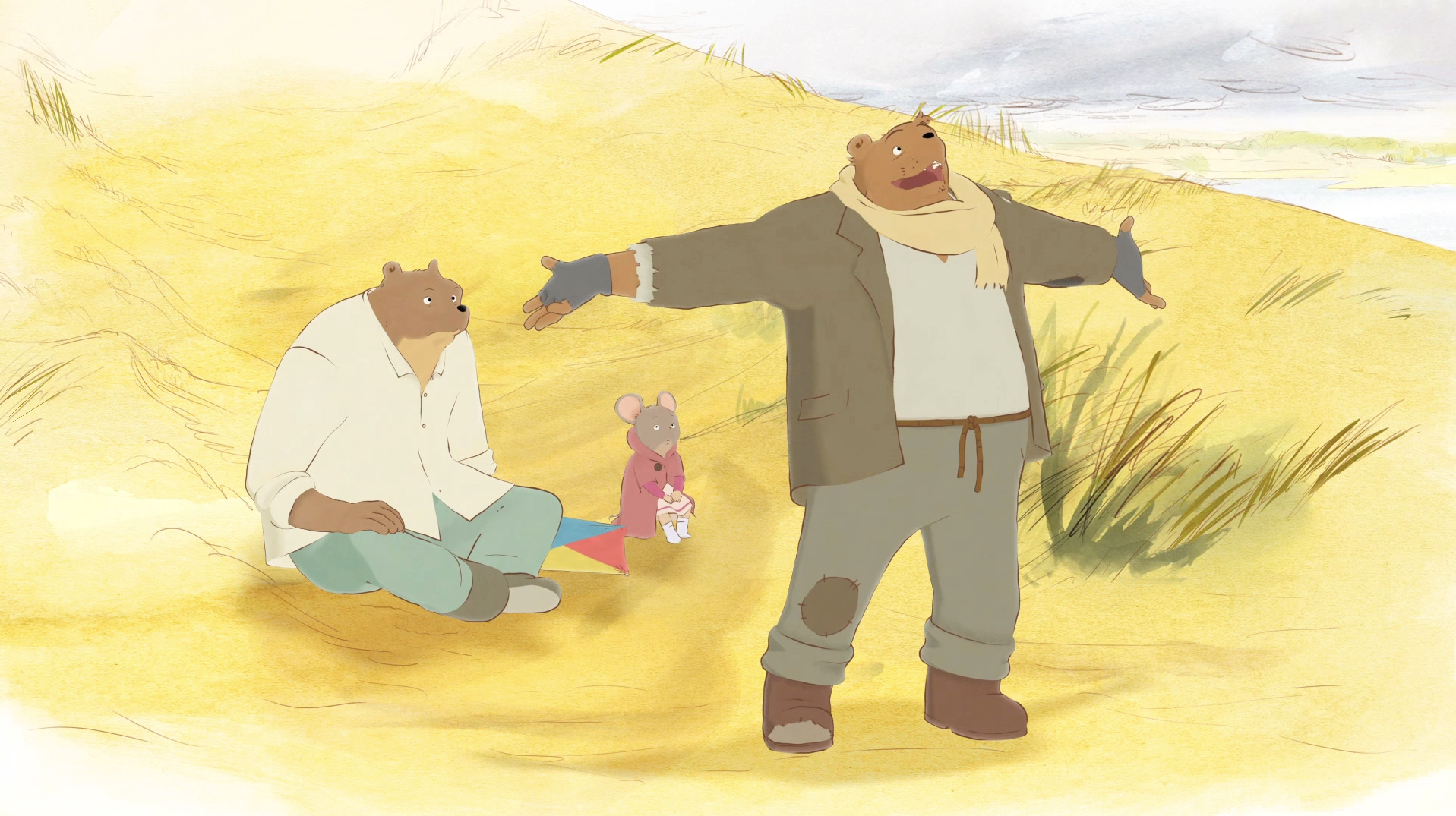 Ernest and Célestine, The Collection

3D – 2D looking

France

Series 26 x 13'

French

Completed

April 1st 2017

Julien Chheng
Jean-Christophe Roger

Gabrielle Vincent

Casterman

Agnès Bidaud

Suaëna Airault / Moïra Bérard / Agnès Bidaud / Marine Lachenaud / Valérie Magis / Nils Mathieu / Béatrice Marthouret / Nils Mathieu / Hervé Nadler / Christophe Poujol / Jean Regnaud / Tomoko Hayashi Roger / Jean-Christophe Roger

Vincent Courtois
Christophe Poujol

Pauline Brunner – Célestine
Xavier Fagnon – Ernest

Didier Brunner
Damien Brunner
Stephan Roelants
Bruno Seznec

Folivari
Mélusine Productions

Folivari
Blue Spirit
352
Piste Rouge

SO-NORD
RTBF Télévision Belge

France Télévisions
Piwi +
Canal +

KMBO

Studiocanal
France Télévisions

Dandelooo

Studiocanal

22D

Etats-Unis – Canada – Taiwan – Europe (16 pays)

CNC – Fond d'aide à l'innovation audiovisuelle
Europe Creative Media – Programme Media de l'union européenne
Pôle Image Magélis
Département de la Charente
Région Nouvelle-Aquitaine
Procirep – Angoa
Fonds national de soutien à la production audiovisuelle du Grand-Duché de Luxembourg