The Big Bad Fox
and other tales
Ep 01 – The Big Bad Fox 
The Big Bad Fox recounts the misadventures of a young clumsy Fox and a feisty little red Hen.
The Fox, both a little stupid and naïve, tries daily to devour the little Hen, without success. Tired of the repeated humiliation, the Fox is persuaded to steal the Hen's eggs to raise and then eat. This plan seems perfect, until the moment the chicks hatch…
Ep 02 – A Baby to Deliver 
A Duck and a Rabbit chat peacefully under the apple tree. The Rab­bit bites into an apple when, CRACK, a tree branch breaks off and falls on top of him along with a Stork. She has a human baby with her that she needs to bring to the baby's parents. But in the fall, she broke her wing. So she gives the baby, a bottle, and parents' address to the Duck and the Rabbit before running off. Now, Rab­bit, Duck, and their friend Pig need to find the parents of this baby.
Ep 03 – Saving Christmas 
Pig wakes up to find both Rabbit and Duck in front of his door. Christmas is in a few days, and they're so excited that they have decided to build a snowman. It's then that they notice Santa Claus, hanging from a window, about to fall. The two partners in crime don't even notice that it's just a Christmas decoration, and rush to the rescue. But as they clumsily try to save him, they manage to make Santa fall and break in two pieces. No matter what Pig thinks, they are responsible adults! They thus decide to replace the late Father Christmas and give out all the children's presents in his place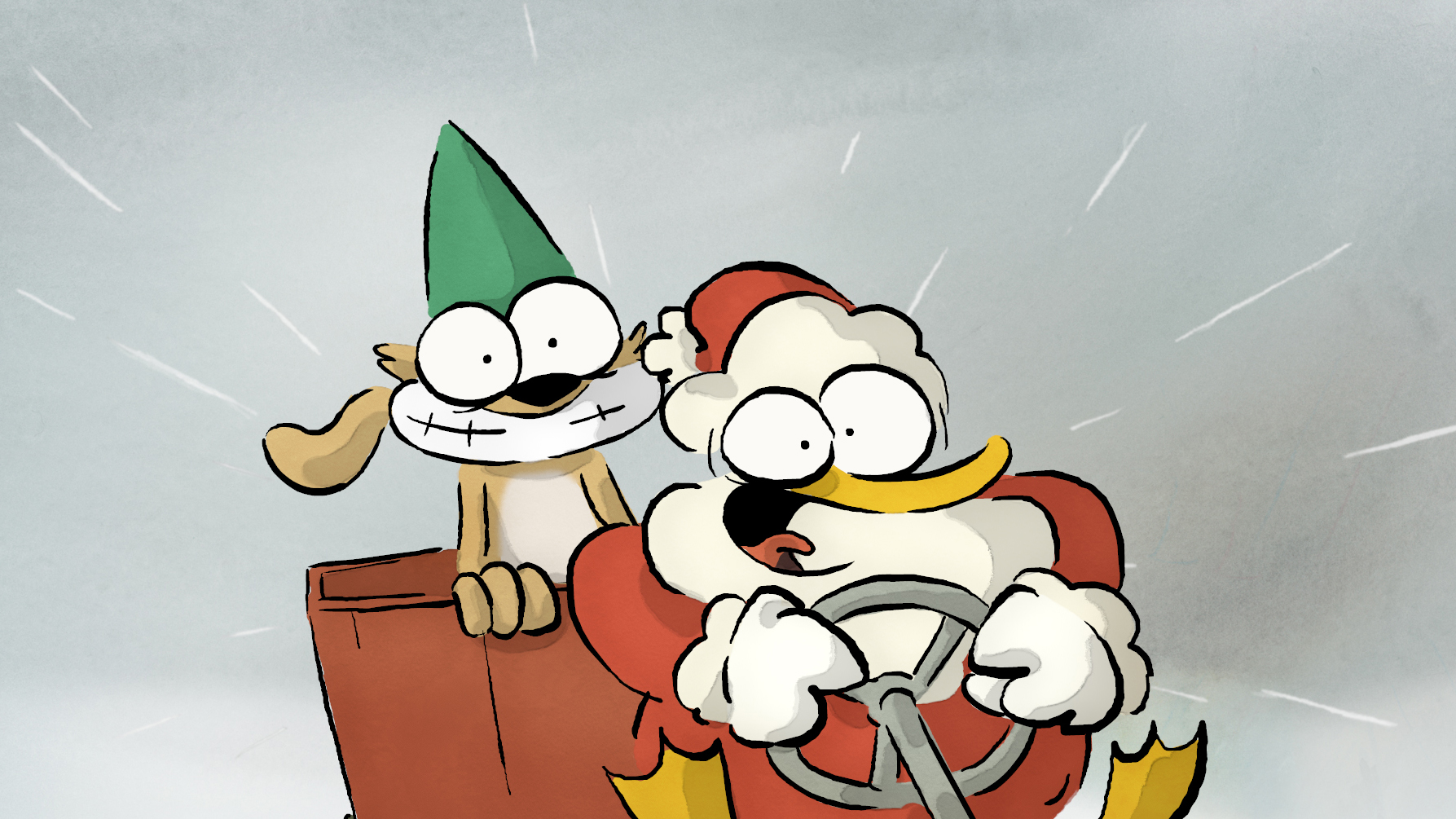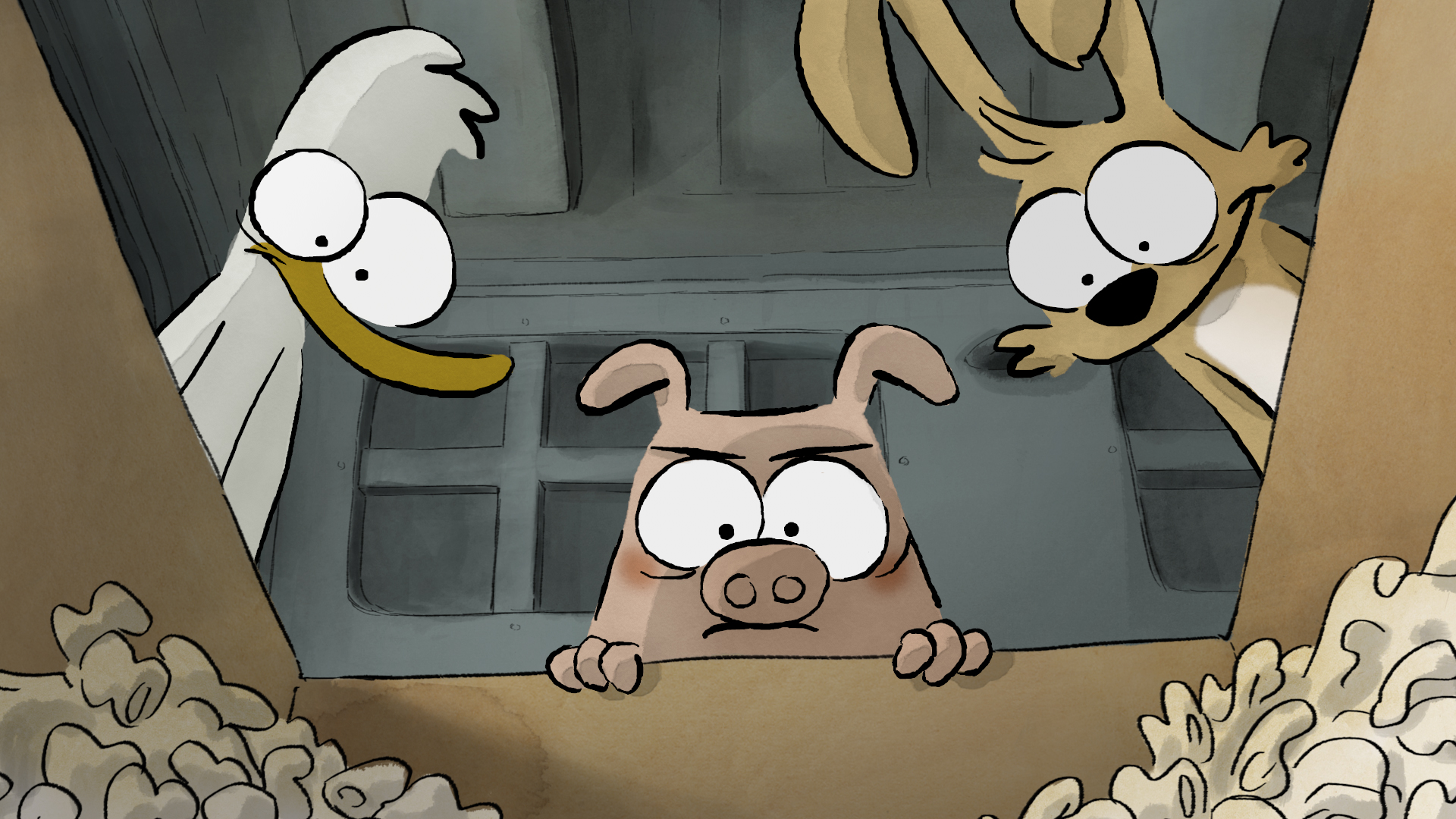 The Big Bad Fox and other tales

2D animation

France

Feature length – 80′

French

Broadcasted

June 21st 2017

Benjamin Renner
Patrick Imbert

Benjamin Renner

Benjamin Renner
Jean Regnaud

Robert Marcel Lepage

Jules Bienvenu – Alex
Guillaume Bouchede – Le chien
Guillaume Darnault – Le renard
Augustin Jahn-Sani – Evan
Elise Noiraud – Une poule
Boris Rehlinger – Le loup
Céline Ronté – La poule
Magali Rosenzweig – La maîtresse, l'entraineuse, une poule
Violette Samama – Pauline

Didier Brunner
Damien Brunner
Vincent Tavier

Folivari
Panique !

Folivari

Studiocanal
RTBF / Be TV

Canal +
Ciné +

Studiocanal

22D

Europe / Asie

CNC
Procirep / Angoa
Région Ile de France z
Fédération Wallonie Bruxelles
Tax Shelter
Sofitvciné 3